Placed in one of the most typical areas of Rome, the Passetto del Biscione, a tiny underground passage that connects the area of
Sant'Andrea della Valle
to
Campo dè Fiori
, that back in the days was a passageway that connected the
Theatre of Pompey
to the outside.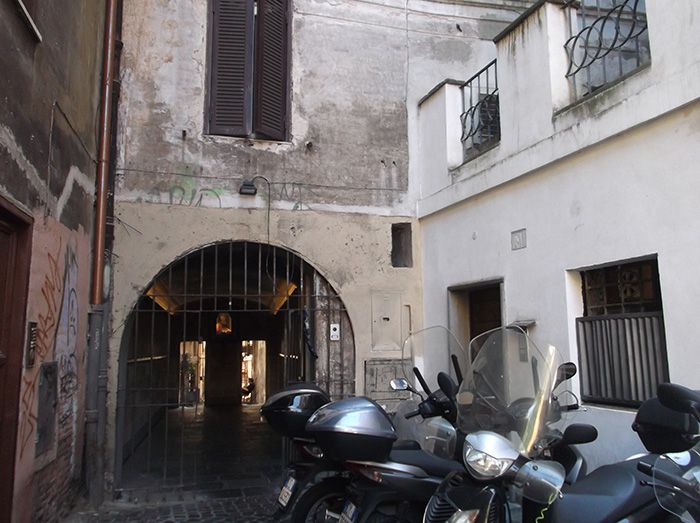 One of the places where you can feel that "layering" that defines the city of Rome, the foundations of the ancient theatre are now occupied by a hotel, a restaurant, a little church and the
passetto
, one of its original bits.
This peculiar corridor was once a place of popular devotion: here was placed a miraculous icon of Virgin Mary, the "Madonna della Misericordia del Pulzone", now preserved in the close-by church of
San Carlo ai Catinari
.
Apparently this place is the origin of the local saying "looking for Mary in Rome", meaning an almost impossible task, as the icon was very well hidden in the dark, incospicuous
passetto
.
Like many areas of the city, though, during the years it turned into a dump and a hotbed for scribblers, fueled by the resignation of the locals.
Thanks to the contribution of the
Accademia del Superfluo
though, creatively placed into
Santa Maria in Grotta Pinta
, the place was brought back to the original vibe, after a job of restoration and reconstruction that lasted two years.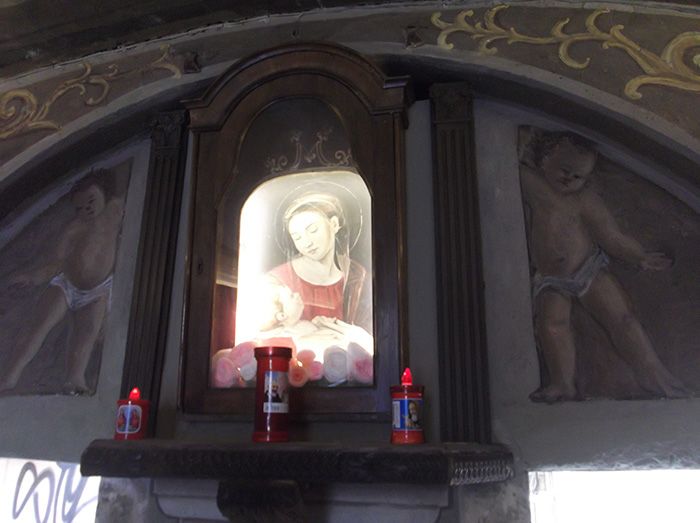 Besides the whole architecture and the original frescoes, even the icon was somehow put back in place: painted by a local artist, Raffaella Curti, it's now possibile to get back a piece of memory of the city and its history thanks to the contribution of the best part of its citizens.