Again this year, an overview of the Nativity Scene featured in Saint Peter's square.
This year the Nativity Scene was presented by the Government and Archdiocese of Malta.
Since the Nativity Scene is a foreign donation, the Christmas Tree comes from the Italian territory: this year it was presented by the municipality of Scurelle, located in Trento.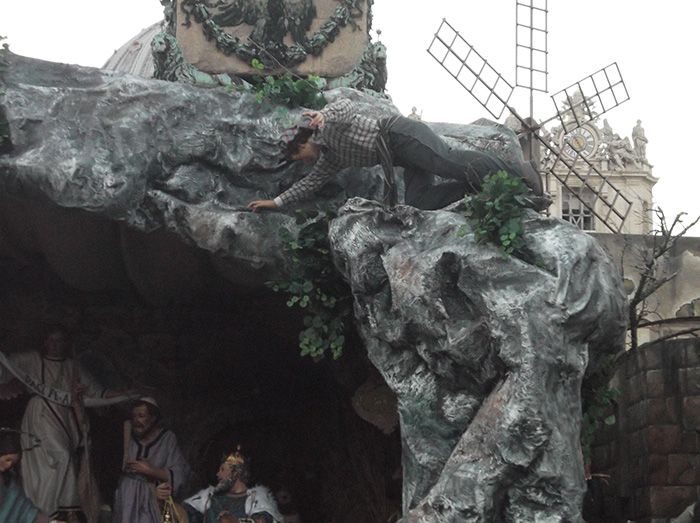 The concept artist is Manwel Grech; special feature of the composition is the presence of a typical Maltese boat, the
luzzu
.
Right next to the Nativity Scene, the remains of part of the facade of the Basilica of Saint Benedict of Norcia, recently destroyed by the earthquake of October 30.
Here is the chance to leave a donation for the rebuilding of the parish oratory, an important gathering point of the Nursini Catholic community.